Note: I think this may go somewhere, so I'm going to keep writing. Do please let me know what you think. I write for you. If you need to catch up, search Lucinda for previous installments.
Chapter 5
Lucinda stared at the guy. He had dropped his gaze and appeared mortified. "You're . . . a . . . what?"
"A shaman. A holy man. It's what I am. Who I am. It's kind of the reason for meeting you tonight."
"What? Like you knew me, knew I was gonna come in The Rock and you were waiting to like . . . do what?"
He opened his mouth, but Lucinda yelled," Are you stalking me?"
"No. No! Well, I." He shut his mouth, then opened it and said, "I already told you. I . . . can't. Look, let's get somewhere warm. Er, warmer, anyway." He reached for her hand but she pulled back.
"No! I'm going home!"
"Lucinda, you can't go home again. You already know that; you've read Thomas Wolfe. By the very fact that you're standing here with me, you've acknowledged that you've heard the call to adventure. I'm your guide. I'll keep your consciousness sharp and keen and all the rest of you safe from harm. But we gotta go. Now. I'm cold, too."
Lucinda suddenly realized he had no coat. She looked into his imploring eyes.
"C'mon, Lucie. This is your hero journey. You only get one. You can't say no." He did something and then took her hand. His was toasty warm and the warmth crept from her hand, up her arm and round and round her torso down to her tippytoes, as if she was standing in front of a bonfire. She held his hand tightly as she said, "Heroine journey," and they across the street.
**
"And the village shaman concluded that I was a shaman too, and I became his pupil, I suppose you'd say, for the next couple of hundred years. Then I was cast out by the tribe because having two shamans in the same village isn't allowed. You know, like they say in the Western movies, 'this town ain't big enough for the both of us.'"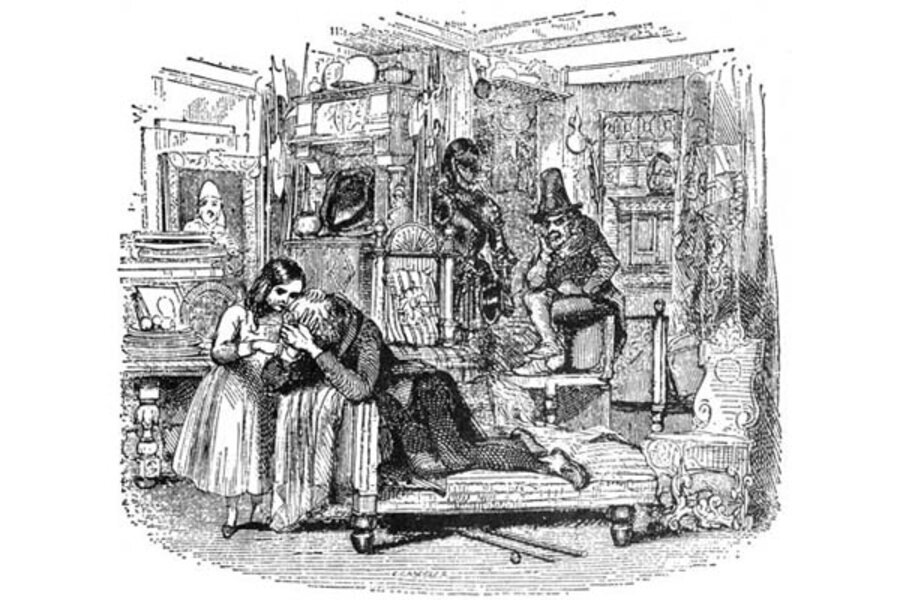 "So is that really true?" said Lucie. "Like, is that where the Westerns got that idea in the first place, from the ancient history of shamans?"
They were sitting on a thick American Indian rug in a splendid suite on the third floor of the defunct hotel. James, which he said was his name, replied, "I have no idea. Should we Google it?"
"You know, this room is really nice. You fixed it up really good. And smart of you, choosing one in the rear where people can't see the light on at night." The light being a single oil-burning lamp. "Where did you get all this stuff?"
"Oh, yard sales, flea markets, Wayfair," James said. "But we really need to have a discussion. A serious discussion about why I'm here with you. And why you're here with me."
Lucinda stifled a yawn as she said, "Sure." She squeezed his hand for warmth or something, like milking a cow. "You know I'm curious as the devil to hear all about it."
James drew back. "Please, don't ever mention His Satanic Majesty again."
"Sorry, sorry, didn't mean it, just a manner of speaking, you know, that's all it is. But it's getting late, and I'm pretty tired, and that big ole bed looks pretty comfortable." She smiled, and James smiled. They took each other's hands. The warmth began spreading all over again, and all over. And all over.
**
Lucinda wriggled, pulling the comforter over her bare chest up to her neck. Then she wriggled again and hooked a leg over James's, pulling him closer. "James," she said.
"Hmmm."
"James."
He woke enough to say, "Lucinda."
"I thought you, sorta told me you were, um, impotent."
He was silent for a few moments, then said, "If I had told you I was not, would you have come to my hotel room with me?"
To be continued.
Next week: Bob Calverley's new novel, Sunshine Blues.