The John Corey Chronicles
Nelson DeMille, a prolific writer if there ever was one and whom, I am given to understand, writes in longhand (for you millennials, that means he holds a pencil or a pen in his hand and uses it to create words and sentences on paper), has given us great pleasure in his novels about John Corey. Tapping into the current political and, well, terrorist, events of the days in which each of the novels were written (see list) , Corey is a former NYPD officer, shot in the line of duty and now semi-retired, who goes to work for the FBI and other "agencies" to stop terrorist plots.
Suspense thrillers like these and others, for example the Virgil Flowers and Lucas Davenport series by John Sandford, are often as enjoyable (or even more so) as audiobooks. I wrote about the John Corey series back in March (https://jackboston.com/the-seven-john-corey-audiobooks-of-nelson-demille/) and have now finished them all.
Plum Island (1997)
The Lion's Game (2000)
Night Fall (2004)
Wild Fire (2006)
The Lion (2010)
The Panther (2012)
Radiant Angel (2015)
Each one was excellent, up to an including the sixth. Like many followers, I was somewhat disappointed with the seventh work, Radiant Angel, mostly because it spent far too much time, for example, describing the Russian thugs killing a dozen prostitutes, and not focusing more on Corey. The plot concept was basically sound, but Corey and his anti-terrorist teammates, IMO, unraveled it a la deus ex machina, far too simplistically and quickly, as if DeMille's pen had suddenly run out of ink. Hints that the author kind-of dropped about Corey's marriage to the darling Kate having problems, sideways to his working with the hardly-darling Tess, just didn't add up for me. Was he paving the way for an eighth John Corey novel? I thought he easily could have concluded with the seventh.
Still, I'm glad I listened to all seven books, not only for their pure entertainment value, but for the privilege of listening to Scott Brick narrate every one of 'em. At the conclusion of several of the Audible versions, Brick interviews DeMille, offering a fascinating, behind-the-scenes look at DeMille's writing process and the relationship between author and voiceover artist.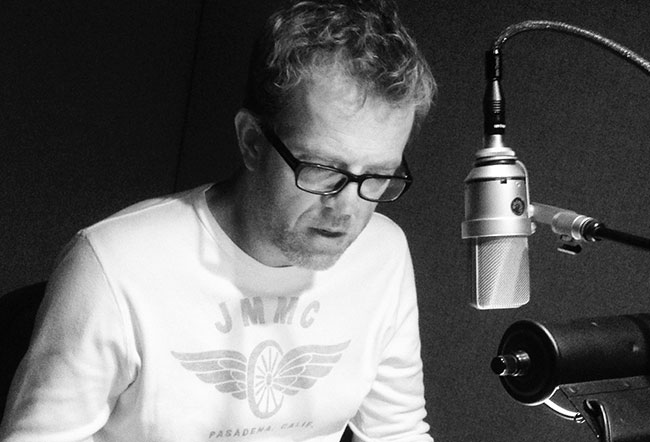 Scott Brick literally is John Corey. It made me want to read, or listen to, anything Brick narrates, and to listen to more multiple-novel series on Audible.